Computex 2014, welcome to visit us at K0229 in Nangang Exhibition Hall

Dear Friends,

We would like to thank you for your cooperation and support in developing our products for the distribution in the Global Region. And we hope to continue the successful relationship in the future.

We would like to invite you to the Computex2014, which held at Taipei World Trade Center Nangang Exhibition Hall, and will run at June 3~7. We would certainly be very pleased to see you at our booth number K0229 in Nangang Exhibition Hall, at any time during this period.

Ariesys will present the lightweight of ARP840 portable computer with 17.3", 1920x 1080 resolution, designed for Micro ATX motherboard and ARP880 with 17.3", 1920x 1080 resolution, for standard ATX motherboard, it would be appreciated if you advise your arrival date and time and we will arrange the meet to you in advance.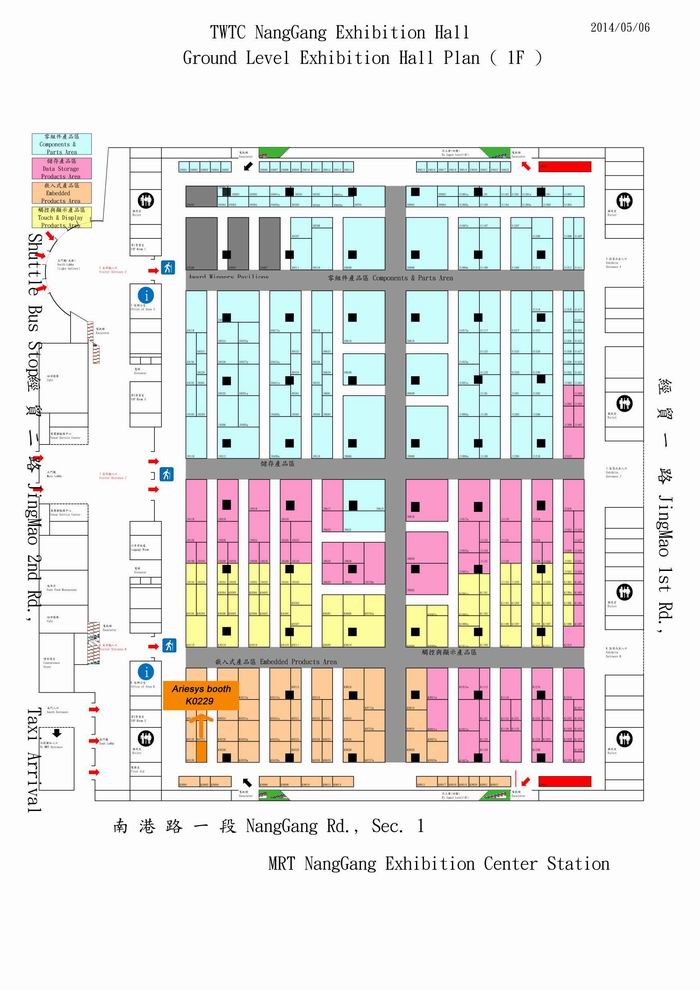 Products News
ARL970-B Rugged laptop with 17.3" LCD, Intel QM77, support Sandy bridge and Ivy Bridge
ARP690-P, 21.5" LCD portable chassis with PS2 650W power supply
ARL956-B Rugged aluminum laptop portable Battery system with 17.3" LCD, 1920x 1080 resolution
ARP640 Portable Chassis with 17.3" LCD, 1920x 1080 resolution, for Micro ATX MB
ARX605 6U, 5-slot CompactPCI Portable Computer Chassis with 15" LCD display
ARX308 3U, 8-slot PXI/ cPCI Portable Computer Chassis
ARP956 Rugged Multi-Slot Battery Powered Portable Computer System with Core i5/ i7 Processors
ARP650 Rugged Portable Chassis with 15 LCD display, 11-slots for SBC with PBP
Rugged Portable Chassis with 17 LCD display for ATX MB or SBC with PBP
Rugged Aluminum light weight portable system with battery
Multiple Option Rack LCD Console with 17, 19 LCD Keyboard Drawer
Under 20lbs Rugged light weight portable system
Ariesys Technology Co. LTD. is a leading manufacturer and solution provider for Rugged portable computer systems and Rack mount LCD Monitor keyboard KVM drawer. With years of experience in the field of OEM/ODM for leading companies ranging from military computer hardware to commercial system requirement. We incorporate leading mechanical, electrical and system engineers to provide complete system platform.